Now abandoned pseudonyme. Started as a quick drawing in a sketchbook it developed into an inside joke and later to a work profile for a short while. It was abandoned due to being perhaps too much of an inside joke to have a greater (not least internationally) understandable appeal. "Den Leende Mand" was a parody on "The Laughing Cow" It also played into the Danish description of 'The Grim Reaper'.
DEN GRIMME RAEBER
Business card and header for webpage. 'Raeber' in Danish is someone who belches loud or obnoxiously, 'Grim' means ugly. So the literal translation would be something along the lines of 'The Ugly' or 'The Obnoxious Belcher'. Thus hinting at the Speech Baloon.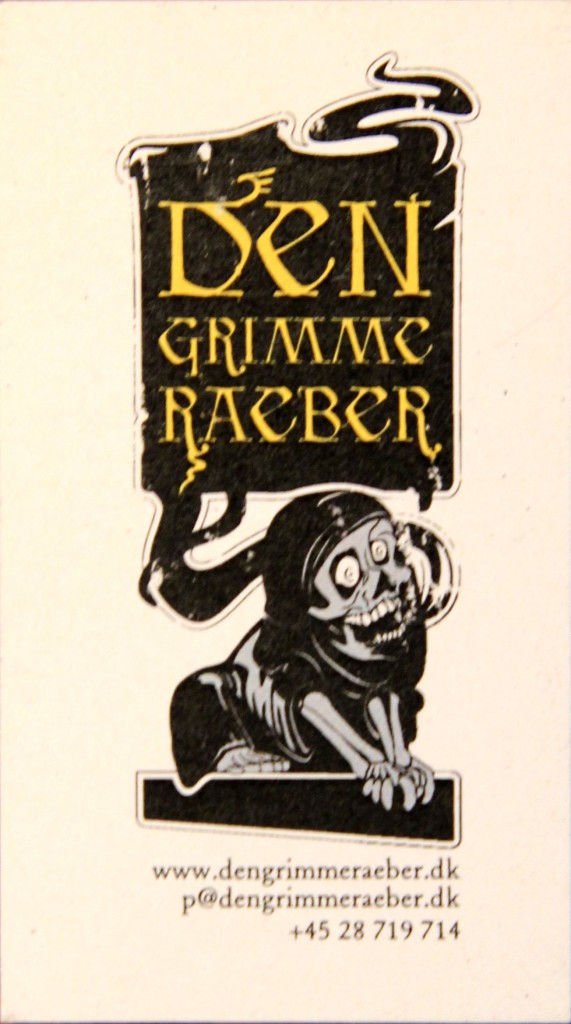 DEN LEENDE MAND
'The Laughing Man' was never intended as anything more than a pun on the 'Laughing Cow'. In Danish 'Leende' Means 'Laughing'. The short form 'Le' however can also mean 'Scythe', thus hinting at the man with the Scythe (Death).
'The Laughing Man' was the inspiration that would later generate 'Den Grimme Raeber'.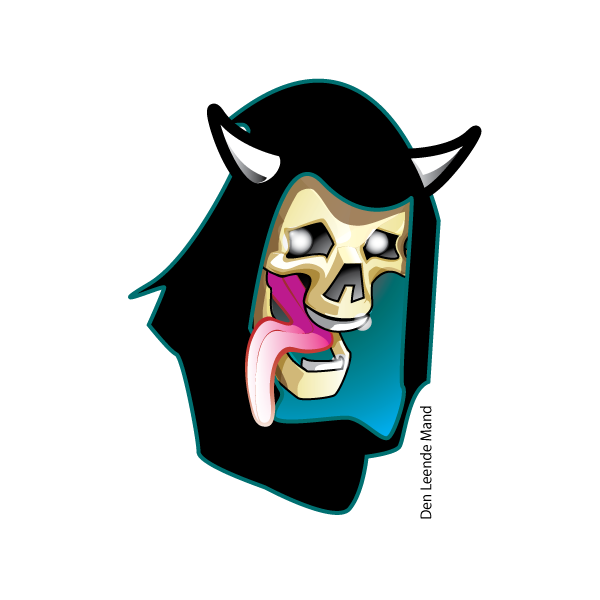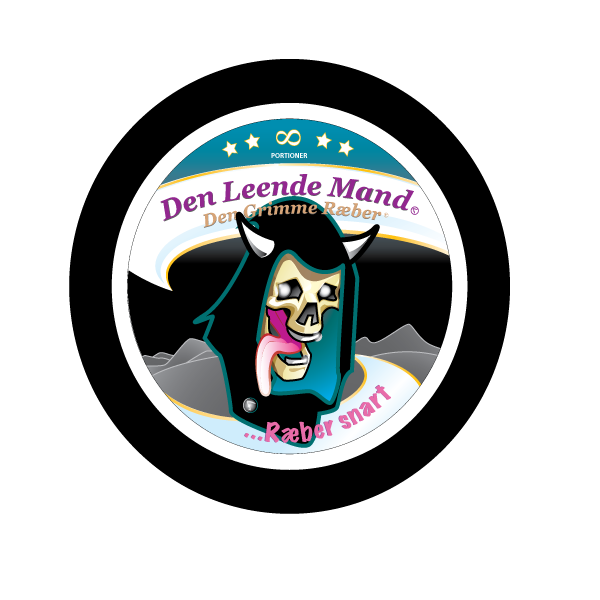 PROCESS
The very first sketch of 'Den Leende Mand' made some time around 2005 or 2006.